Making
payments,
make
sense.
Innovative payment solutions that enable access
to innovative healthcare solutions.
What is CFI?
AN INNOVATIVE PAYMENT PROCESSING SOLUTION
Comprehensive Finance, Inc.™ (CFI) offers payment solutions for healthcare providers including dentists, plastic surgeons, ophthalmologists, audiologists, and other healthcare specialists.
Using our innovative cloud-based system, you maintain control while leaving the challenges and frustrations of managing payments to us. We invite you to learn more about CFI, explore our brands and contact us for additional information.
DEDICATED TO HEALTHCARE
Our proprietary, best-in-class, cloud-based payment processing and loan management solution  gives patients unparalleled access to high-quality care.
TURN-KEY PAYMENT MANAGEMENT
From the initial, easy application through loan completion, we handle the entire loan through our automated payment process software.
HERE TO HELP WHEN YOU NEED IT
Professional, live support and customer service sets us apart. Our U.S.-based call center allows practitioners and their patients the opportunity to talk with a live person.
TRAINING AND SUPPORT FROM DAY ONE
One-on-one phone training and ongoing support from our customer success team available at any time if necessary to ensure successful implementation.
We've made payment processing, a more enjoyable process
PAYMENT MANAGEMENT FROM START TO FINISH
Entirely cloud-based payment system
Developed specifically for healthcare, our proprietary cloud-based payment system is safe, secure and convenient.
Complete payment management
From application to payment completion our entirely cloud-based system allows for rapid decisions and payment processing.
Best-in-class customer support
Live, U.S.-based customer support team available to help clients and patients get started as well as every step along the way.
Real-time payment analytics
Customized dashboard allows clients to see real-time results and maximize profitability.
OUR BRANDS
A HEALTHIER APPROACH TO HEALTHCARE PAYMENT SOLUTIONS
MEET THE TEAM
The CFI team is a group of dedicated individuals who are committed to simplifying the payment process for good. We share a common belief that every patient deserves and wants the best care available, they just want it to be affordable. That human approach to patient payments has established CFI as the fastest-growing patient financing solution in the industry.
LEADERSHIP TEAM
OUR PARTNERS
We're proud to partner with some of the greatest names in the business and we're grateful to have their support.
A big thanks to them all.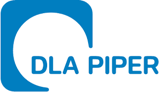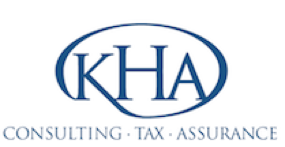 Logos are registered trademarks of their respective companies.
CONTACT US
* These fields are required.